Modern technology allows small businesses to operate faster and more efficiently in today's fast  moving economy. Small businesses have the ability to grow faster using the technology and tools that were not available several years ago. The modern technology helps the businesses stay on top of their budget, income, supplies and communications.
The world's economy is spinning fast, and the technology needs to keep up. To sell the products and services better, and grow faster the businesses have to meet the demand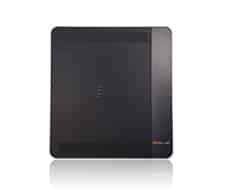 of the modern world. The phone calls have to be answered immediately, the problems have to be solved fast and the emails are now treated differently then before. The client often expects the answer in less then 24 hours, and the first company that answers the client gets the business.
Having a website  and a modern phone system is now a must for all businesses. Fast reaction is expected, and delays can cause the company to loose customers.
Businesses choose the technology more carefully, because the quality of communication often determines the outcome of a business agreement.
One of the leading high quality manufactures on the market today is Samsung. HRCT offers a part of Samsung's OfficeServ 7000 range of next generation IP solutions to meet the need of the fast growing businesses. OfficeServ 7030 is designed for small businesses that need a sophisticated communications solution that's also simple to implement and manage.
The technology of the OfficeServ 7030  from Samsung, that is prices and packaged for smaller companies, incorporates efficient and flexible configuration options. The phone network can be from 4 to 8 lines, and with any number of extensions between 2 and 20. It automatically provides caller ID, name and number, and includes fully featured Voice mail with email integration. OfficeServ 7030 has Auto Attendant and many other advanced functions.
The Samsung's OfficeServ 7030 Converged Communications Server gives a small business the features and abilities to meet the demand of the modern world. Adapting new technologies allows the companies to manage costs more efficiently, and gives the businesses the ability to market the products and services to the customers from all over the world.