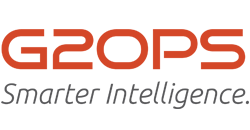 You are Invited to a Free Lunch & Learn Event
You cannot afford to wait and lose your government contracts.
Thursday, September 6, 2018 – 12PM – 1PM
Lunch will be served.
2829 Guardian Lane, Suite 150, Virginia Beach, VA 23452
If your company supplies products within the supply chains for the Department of Defense,
your company must ensure adequate security by implementing NIST SP 800-171, CUI or CDI.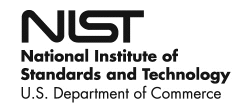 Join our experts for free lunch
while we dig into NIST SP 800-171 compliance.
We will cover:
The details of Covered Defense Information (CDI) and Controlled Unclassified Information (CUI).
The difference between full compliance versus expectations.
If your company is required to be NIST compliant.
How your company can become NIST compliant.
Your company's Plan of Action and Security System Plan.
HRCT and G2OPS have the information and experience making companies NIST SP 800-171 CDI/CUI compliant.
Space is limited. Register to reserve your spot today!
To register, use this form or call Mike Ives at (757) 399-3350
Avoid losing existing contracts
or not winning new contracts!
What is NIST SP 800-171?
In short, DOD is requiring anyone dealing with CDI (Covered Defense Information) and/or CUI (Controlled Unclassified Information) to get serious about their cyber security. This is DOD's attempt to bring the level of security up to the common standard.
NIST SP 800-171 is a framework that specifies how your information systems and policies need to be setup in order to protect CDI and CUI.
Why do I need to be NIST SP 800-171 compliant?
It's a DFAR requirement, so if you are a Department of Defense contractor or subcontractor, you will most likely lose your contracts. Also, the National Archives and Records Administration may make all non-federal organizations working with the federal government comply with NIST SP 800-171, as early as 2019. Your company must have a timeline, Plan of Action and Security System Plan to comply.
Space is limited. Register to reserve your spot today!
Lunch will be served.
September 6, 2018 – 12:00 PM – 1:00 PM
2829 Guardian Lane, Suite 150, Virginia Beach, VA 23452
Questions? Click here to email Mike Ives, V.P. Business Development or call (757) 399-3350
HRCT – Hampton Roads Communications Technologies  –  2023 High Street, Portsmouth, Virginia 23704