Security Cameras and Surveillance Systems!
Call now (757) 399-3350
HRCT installs high-tech video security cameras and surveillance systems for companies of all sizes and all security needs. HRCT works with companies like Samsung and Hikvision that have success in video surveillance using state-of-the-art research, development, and manufacturing.
Security Cameras and Surveillance Systems For Small And Large Businesses
Available Features for Business Video Security Cameras and Surveillance
The security cameras can be installed and run through your company's existing secure wireless network
IP, VoIP, and Hosted
Ethernet plugin
Wireless Security Cameras
Smart IP Recorders and Cameras
Infrared, broad dynamic range, intrusion detection capabilities, and facial detection
Security Cameras connect to your company's network, so it can be pulled up, viewed and monitored from all computers connected to the network. Can also be viewed on a mobile device.
Video Camera Storage can be in the cloud or on your company's server.
Can work with a Door Entry System with motion sensors to move the camera to record an entry
Call HRCT today 757-399-3350
Advantages of Security Cameras and Surveillance Systems
Remote video monitoring
Improve image True HD 1080 High Resolution
Continuous real-time monitoring
Digital storage with Higher Capacity
Increase overall safety and security
Reducing loss, theft, and vandalism
Easier installation, more effective implementation
Cost-effective and unique for company's needs
Improve staff productivity
Resolve employee disputes and stop dishonest claims
Video evidence for investigations
Visitor monitoring and crowd control
HRCT will meet with your company to discuss your unique business security needs and recommend the best video security cameras and surveillance system to meet your needs. HRCT can install and maintain your security camera system and other business computers, IT and telephone needs. Click for security surveillance camera options.

Manufacturer and Products:

Hikvision is the world's foremost supplier of video surveillance solutions.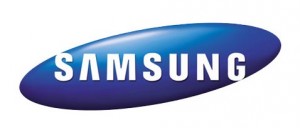 Samsung "Your Source For Professional Video Security Solutions"
Samsung security cameras feature cutting-edge surveillance technologies.
Security Camera and Surveillance Systems Maintenance can include:
Clean and Dust Camera Lenses and System Components
Monitor Batteries and Power Supplies
Examine Cable Connections
Inspect the Weatherproofing Components and look for Corrosion
Test the Security Cameras, Surveillance Systems and Alarms
Suggest outside areas that need landscaping trimming or the need to eliminate obstructions
Call HRCT for your Free Consultation and Our Team will recommend the security camera and surveillance system that fits your needs and budget. Call today 757-399-3350
DCJS ID # 11-10174
For additional security measures find out about door access control.
——————————————————————————————————————————
Hampton Roads Communication Technologies (HRCT) provides quality business telecommunications solutions, like Security and Computer and IT Solutions to companies and organizations throughout the United States, Mid-Atlantic Region, Hampton Roads Virginia, north into Williamsburg and south into the Outer Banks of North Carolina.
Photo courtesy of: FreeDigitalPhotos.net phanlop88
---